Not God's Vision for Our Church rather our Church for god's vision
Sunday Morning Services with lead Pastor Will Coley.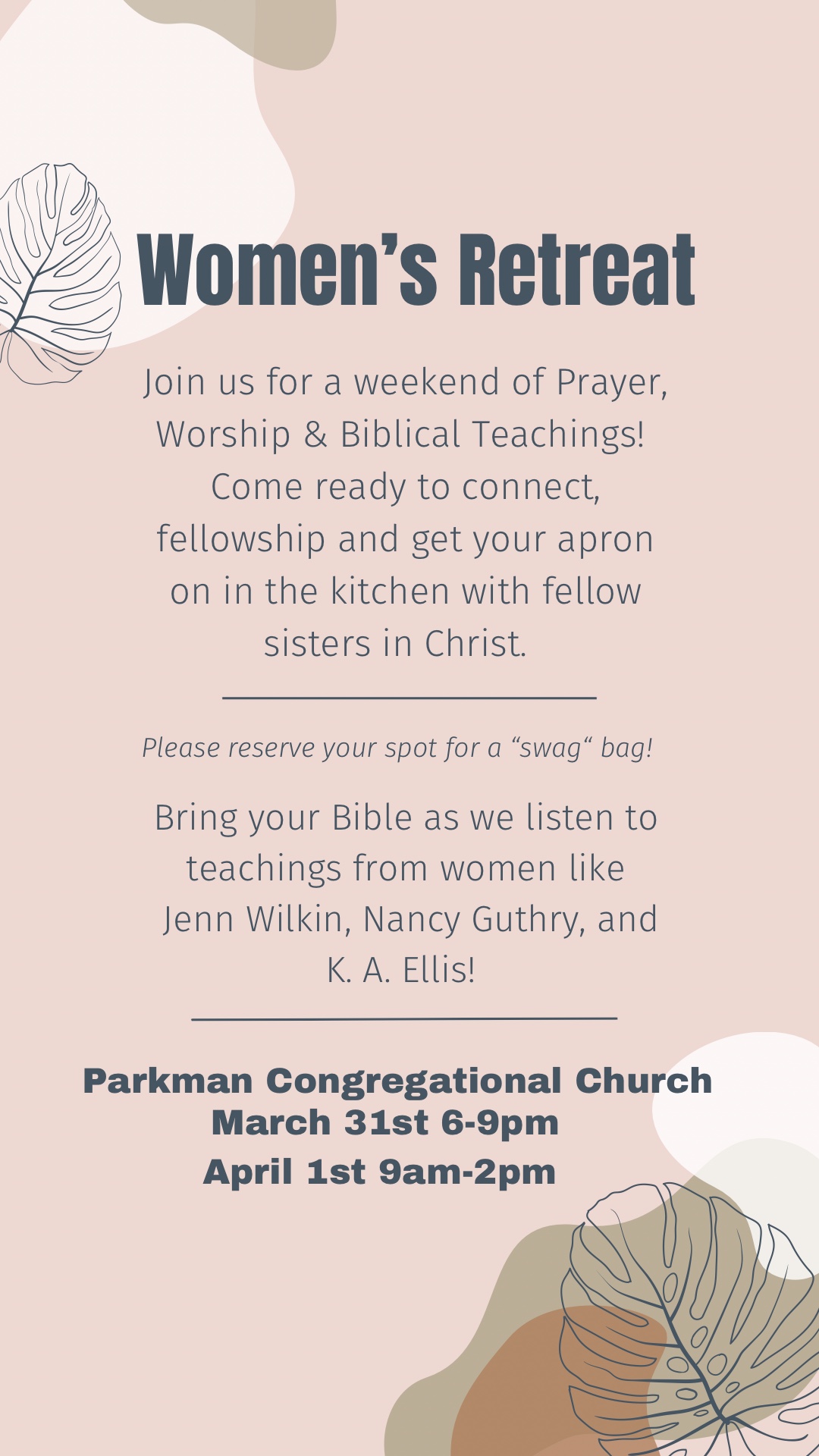 Women's Weekend Event!
Join us for a weekend of prayer, fellowship, worship, good food and laughter.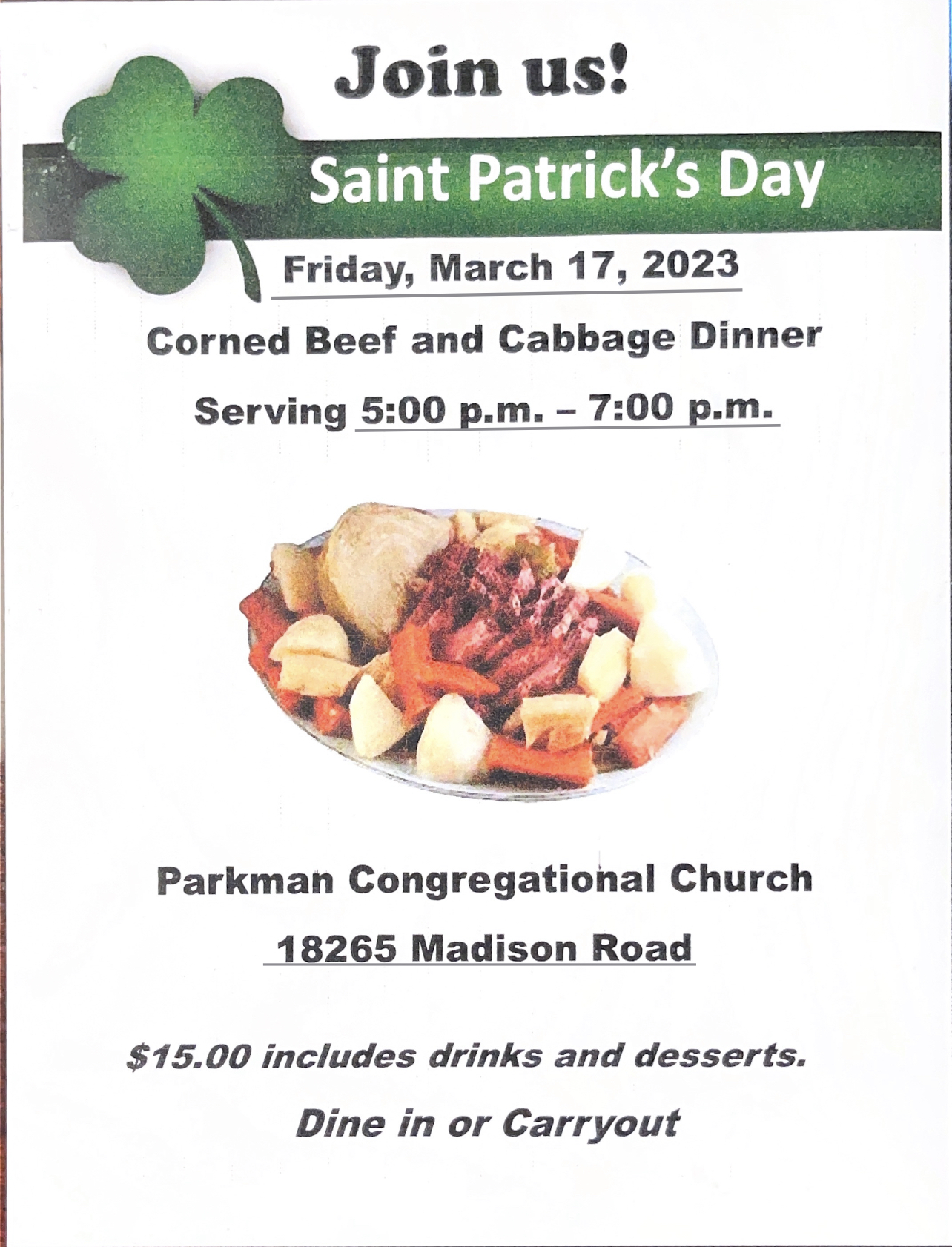 Join us for a delicious fundraiser meal!
All moneys raised will go to our to support the outreach missions of Parkman Church.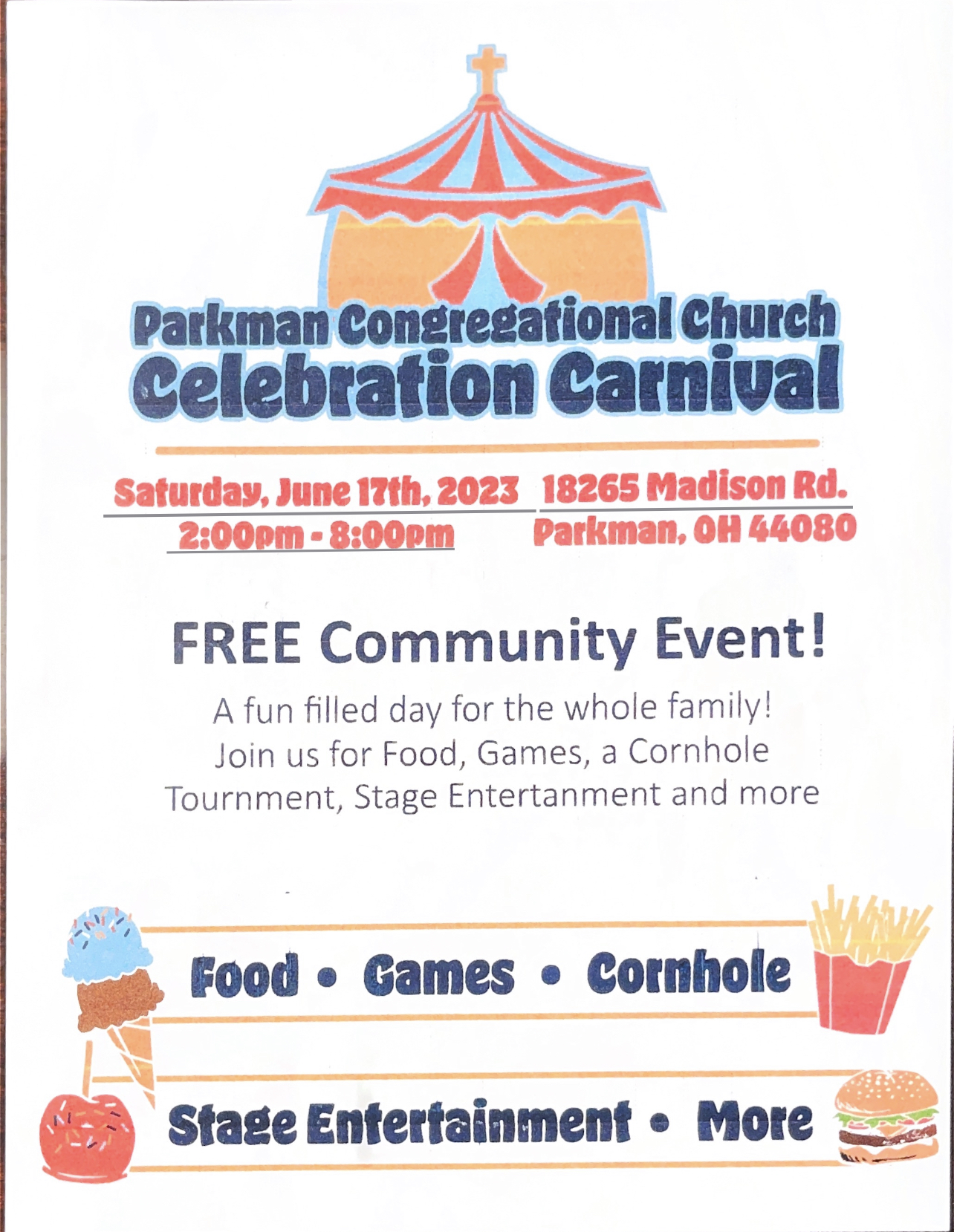 PCC Bicentennial & Annual Celebration Carnival!
Find us on Facebook! More Details to come!
Trash & Treasure Sale!
April 21st and 22nd at PCC
Good Friday Service and Easter Morning Potluck Breakfast! Head to Facebook for more details!
If you missed our review of "Being a Missional Church" presented by Rev. Chris, here are the original videos:
Read More »